HILLSONGS UNITED LIVE @ SIB KL!
As promised. Tonight. We come before His throne with one sole purpose. It is the assembly of young souls heeding His calling. Tonight we are one, as we lift our praises and worship Him with the fullest of all our hearts. HILLSONGS UNITED LIVE SOUTH-EAST ASIA TOUR - MALAYSIA @ SIB KL!
24/11/06 - A night to remember. SIB KL was the place to be. It was only 7:15 p.m. as I was still in search of parking. We got lost in the midst of doing so. That Eastin Hotel area was pretty misleading. Eventually found our way which led to this insane neverending fleet of stairs. It was a biological traffic jam with several walks of life - kids, teens, adults, infants too! The pictures should tell the story of the massive SIB KL. As for United Live, *quotes* No video or audio recording is allowed during the worship service. darn. so you should get the picture - no band pics. no videos of their songs. just us and God.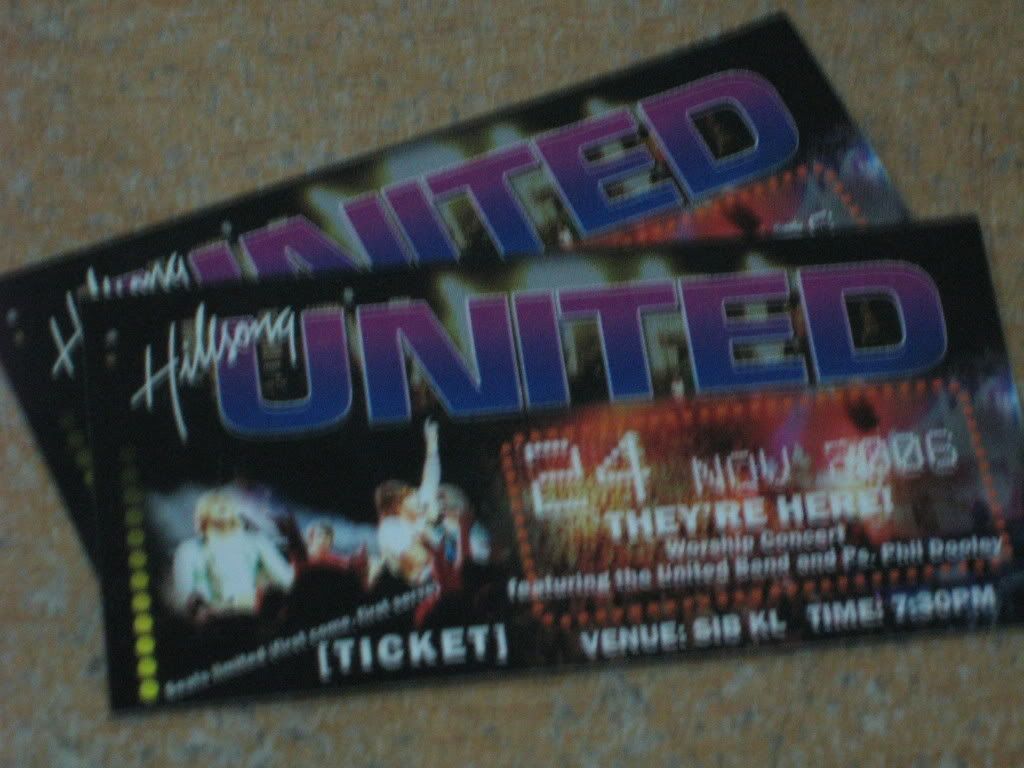 Hillsong United Live 2006 Tickets!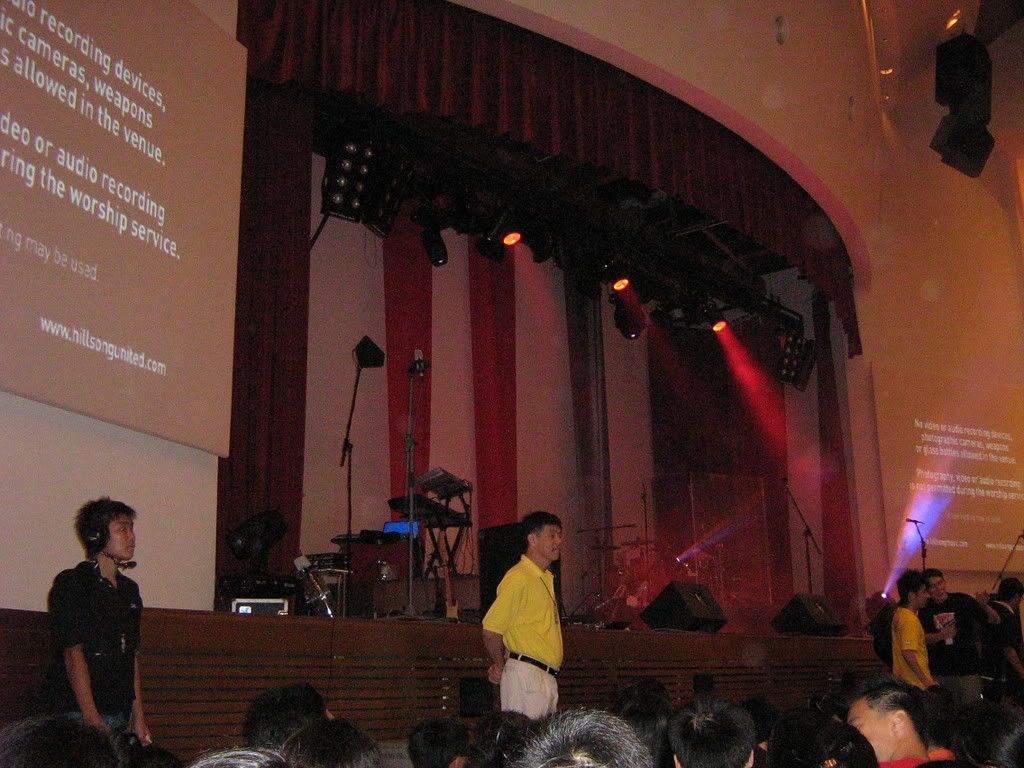 Told you no audio or video recording during the service right..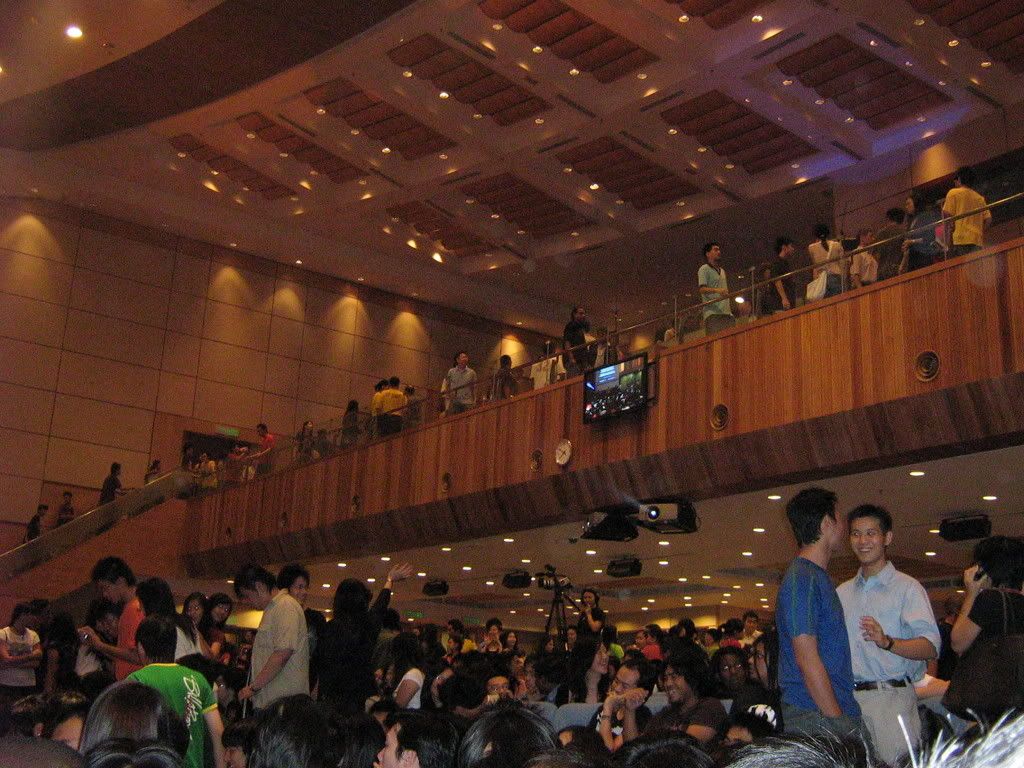 Massive.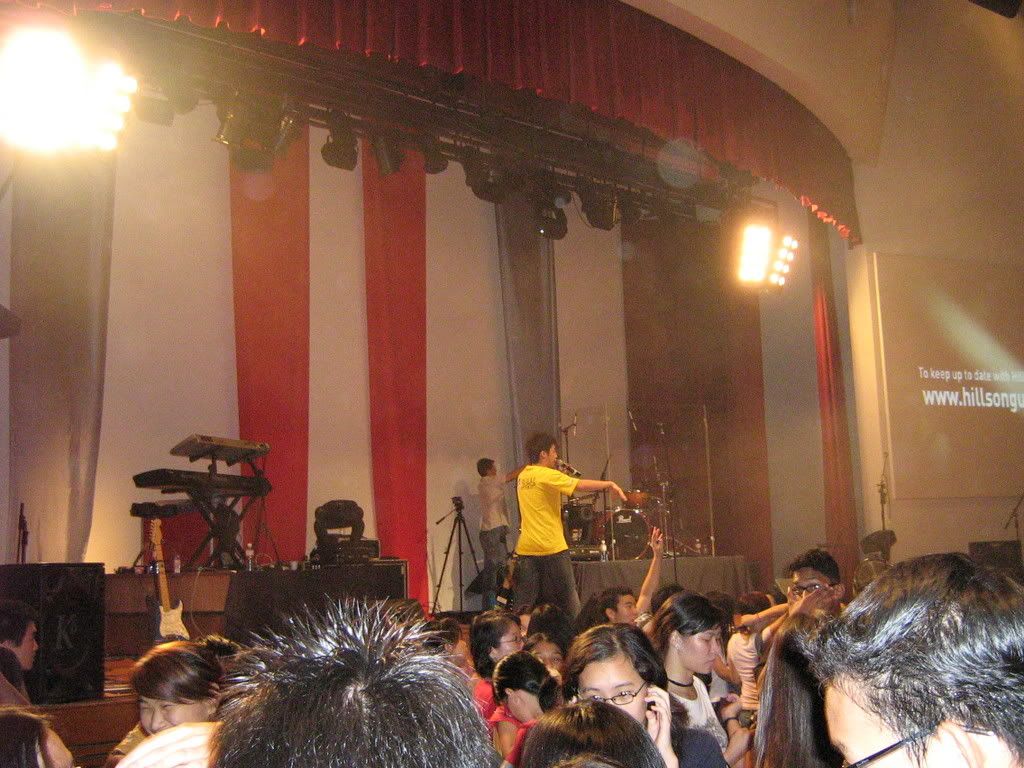 It was all over then..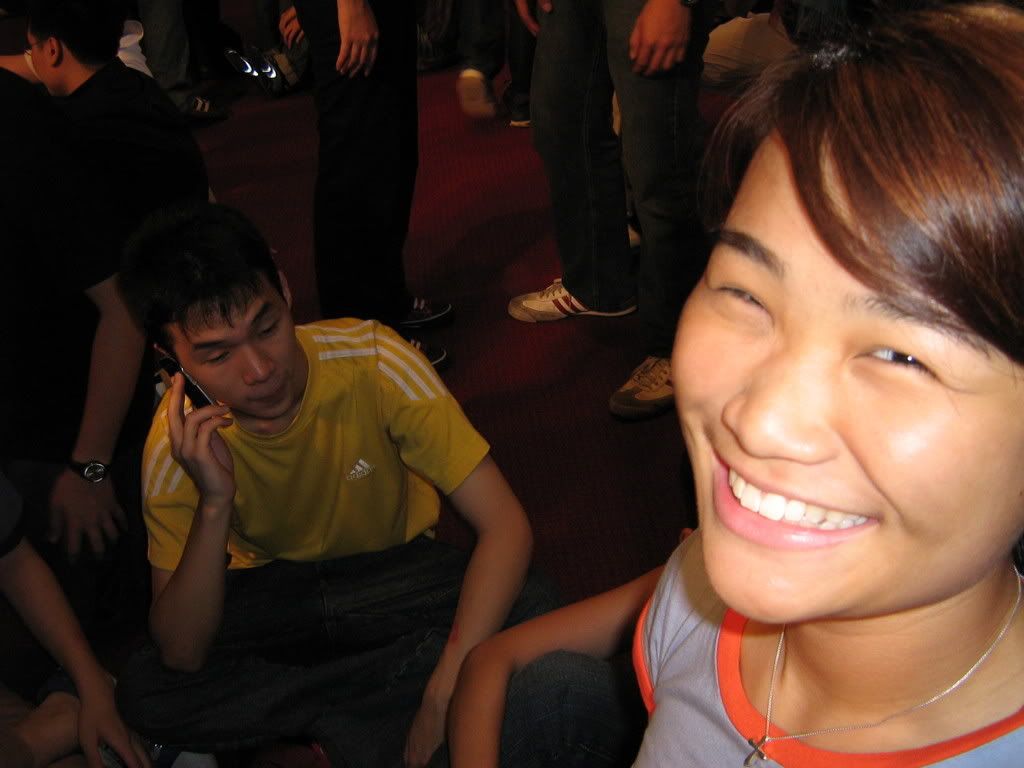 Denise! and.. yun there! in the background on his phone!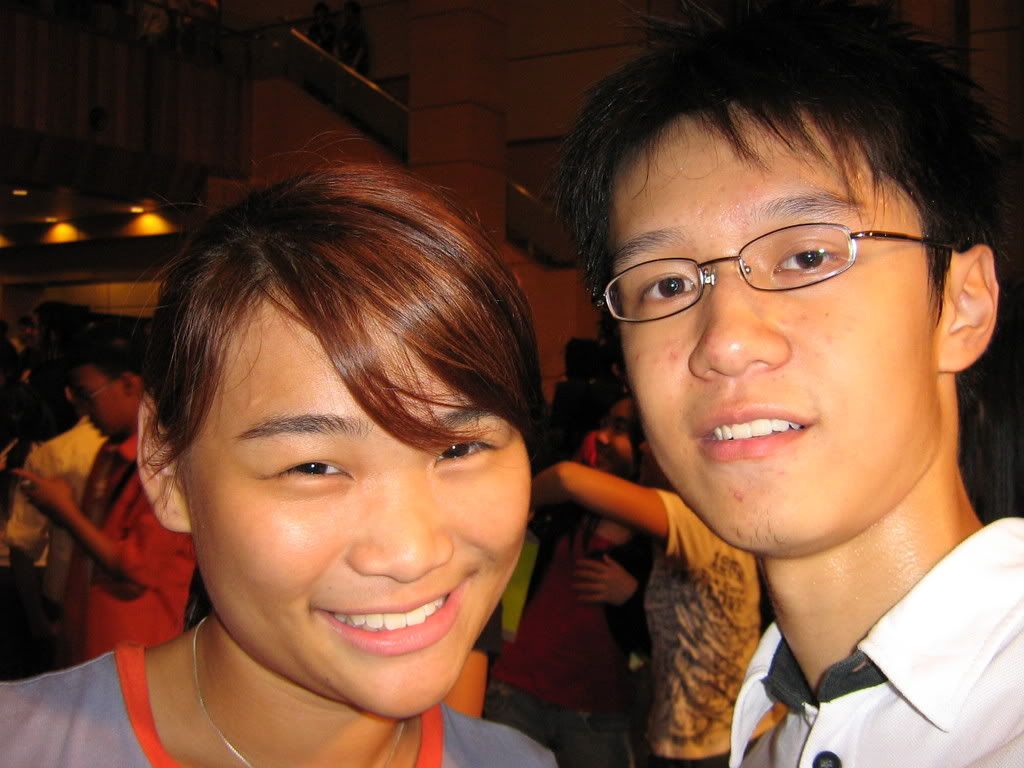 Denise again =.= finally my pic =P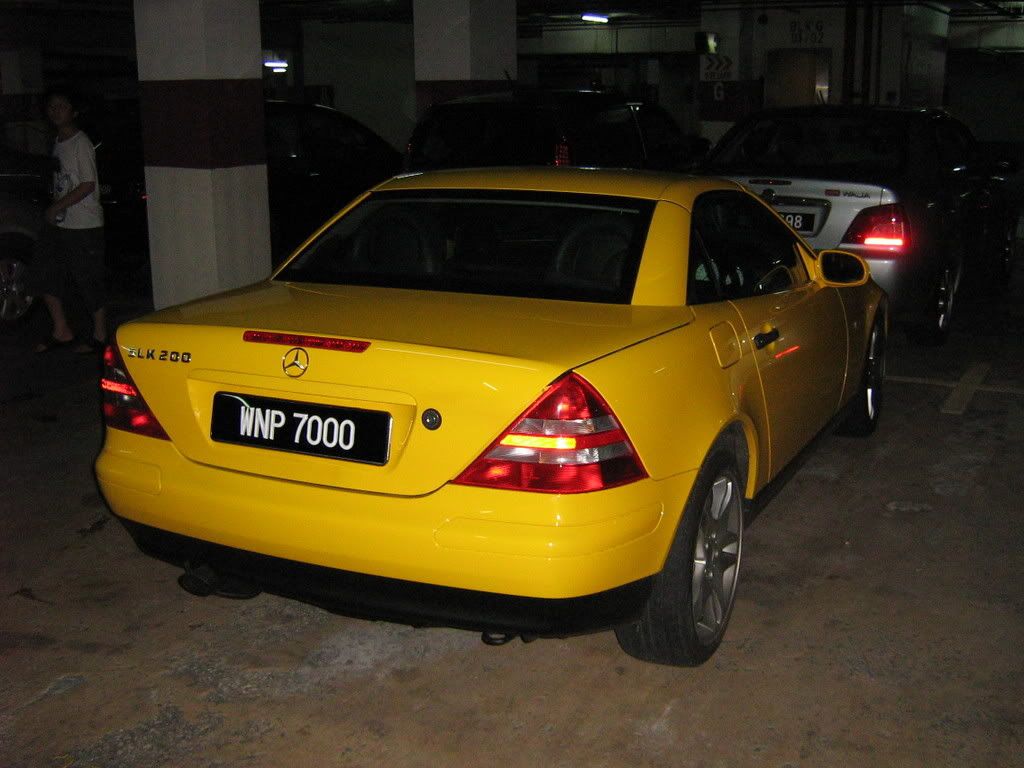 Sleek CLK parked behind my hot waja
That was it for their trip down to Malaysia this time as it was for ours this time to SIB KL. They promised a bigger and better encounter. We're praying for it. It was an impacting experience. Joel Houston : "We're just regular people playing music." One night. One purpose. One God. All glory to God!
PS: Like to give a shoutout to my lovely Canon Powershot A430.. couldn't have all these without you. Oh and the lead guitarist that night was Tim.. or something like that.. chatted with him but my senses were failing me.. resulted in communication breakdown.